The TELLIS is one of the most durable and simplistic droppers on the market, with an easy cable actuated, sealed hydraulic cartridge system, featuring the softest lever action in the game and backed with a 2 year warranty and global support services. 


Internal Routed, Infinitely Adjustable Design: 125mm, 150mm, 170mm & 200mm Travel


Simplistic, Fully Sealed Alloy Cage / Stainless Tip Cartridge System


Durable 3D Forged Head w/ 7075-T6 Forged Clamp


Industry Leading Featherlight Thumb Actuation


Intelligent Keyway System Ensures Minimal Play


Easiest Installation – Cable Head Attaches At Base


Cold Weather Approved – Tested Down To -20C


1x Lever included w/ Premium Jaguar Lex Slick Housing, Stainless Cable & Hardware


Global Backend Support, Service Parts & Instructions Readily Available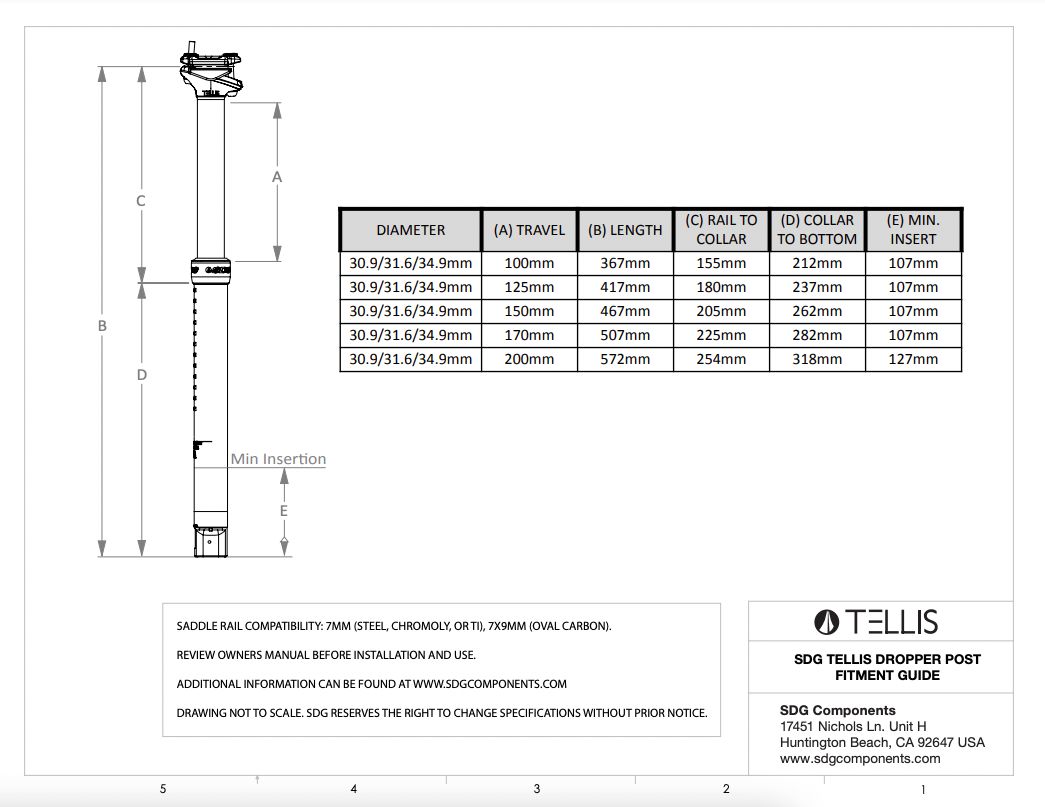 *Giant & Liv Bicycles are available for purchase online, but due to warranty regulations, must be shipped to qualified Giant dealers, as bicycles must be assembled by a qualified bike mechanic in an approved store - This is an international policy and usually will require an additional fee to build the bike. This will be confirmed by one of our online staff after purchase of the bike.